40 Places to Visit Before They're Gone
It's an obvious thing to say that the world is constantly changing, but it's true. There are a lot of places that can be singled out for their beauty or for their historical importance, and many of those places are threatened, either by geopolitical situations, climate change, human recklessness, or simply bad luck. You might be thinking that all of these locations are in nature and are under some kind of threat, but that's not the case! There are also some important and historic man-made structures that are past their prime.
And that's also the problem with lists like these. If these locations are pointed out and tons of people begin to visit them, that may actually make the situation worse. But, then again, if tourism dollars are used appropriately, the influx of new visitors can generate revenues that could be used for upkeep and preservation. By visiting these destinations, you can up their profile for future generations. Or, if you're more of the selfish type, you can boast that you were one of the last humans to see it in person. Regardless, here are some places to see, appreciate, and to sing their praises to other people before they're gone.
Old U.S. Mint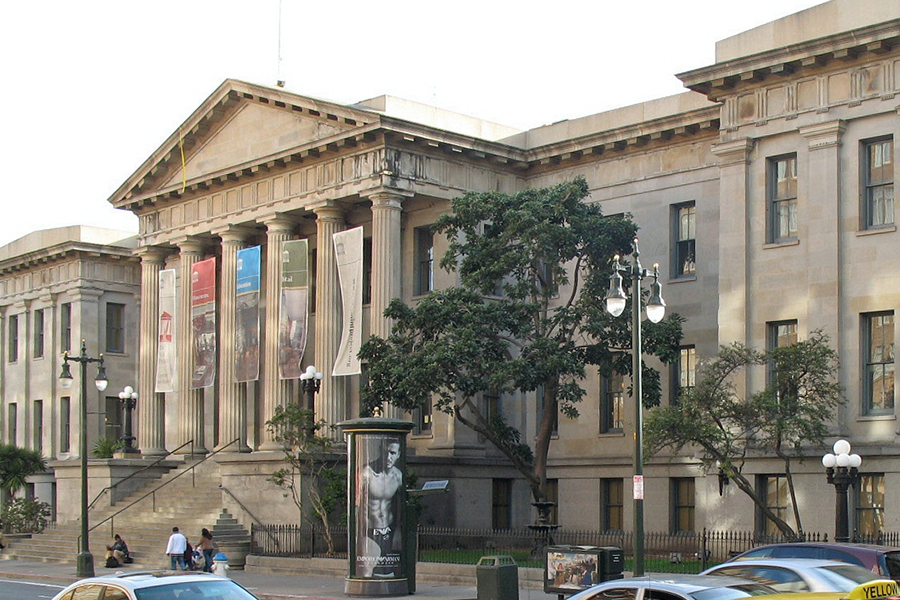 San Francisco, California
The Old Mint was built in 1874 and is a reminder of San Francisco's legacy as a gold rush boomtown. One of the few buildings to survive the 1906 earthquake, the building currently sits unused and deteriorating as tech-fueled prosperity crops up all around it.
(image via Sanfranman59, CC)
ADVERTISEMENT
ADVERTISEMENT
ADVERTISEMENT
ADVERTISEMENT
ADVERTISEMENT
ADVERTISEMENT
ADVERTISEMENT
ADVERTISEMENT
Did you know...
Taking a vacation is good for your health! Studies have shown that a vacation can help to lower your risk of heart disease. It's also a proven way to improve your creativity. So if you have some writer's block or need to lower your stress, grab a friend and go on an adventure!
The surface area of Pluto is just under 6.5 million square miles. The CIA Factbook lists the area of Russia to be just over 6.6 million square miles. That makes Russia bigger than Pluto (and much closer to visit). Are you still very upset that Pluto isn't a planet anymore?
Jet lag is worse when you're traveling from west to east. That's because the changes in time zones become not only more physically apparent on your body, but they are also more culturally apparent. If restaurants close at 10pm on the East Coast, you'll just be getting hungry since it will feel like 7pm on your West Coast-adjusted body.
The largest pool in the world can be found at the San Alfonso del Mar resort in Chile. It has 66 million gallons (enough water to fill 100 Olympic-sized pools). It's 3,323 feet in length, over twice the length of the next biggest pool. At a cost of $3,000,000, that sounds like a pretty good deal.
The longest flight in the world is between Singapore and Newark, New Jersey. Depending on which way you're flying, it takes around 18.5 hours to complete the 9,534 miles of the journey. The flight is so long that it doesn't even have an economy class. Only first-class and business-class arrangements are offered.